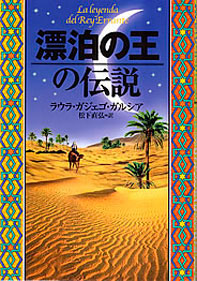 Title: Hyouhaku no Ou no Densetsu
Publisher: Kaisei-sha
Translator: Naohiro Matsushita
Synopsis:
Walid is an Arab prince who wants to be a great poet, but for three years in a row he has been beaten in the poetry competition by Hammad, a humble, poor and illiterate carpet weaver. Jealous, Walid appoints him as the royal historian, and gives him a series of impossible tasks, such as putting the enormous and chaotic palace archive in order, and weaving a carpet that contains the entire history of mankind. But… what would happen if Hammad actually managed to weave this carpet?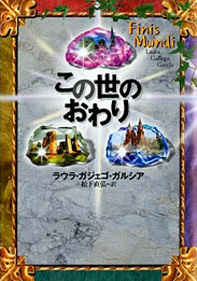 Title: Konoyo no owari
Translator: Naohiro Matsushita
Publisher: Kaisei-sha
Synopsis:
France. Year 997 A.D. Michel, a Cluniac monk, decides to set off on an impossible mission. According to the revelations of the hermit Bernardo de Turingia, the end of the world is nigh, and there is only one way to save mankind: invoking the Spirit of Time. Before that, the three axles supporting the Wheel of Time need to be recovered. Where are they? Nobody knows…